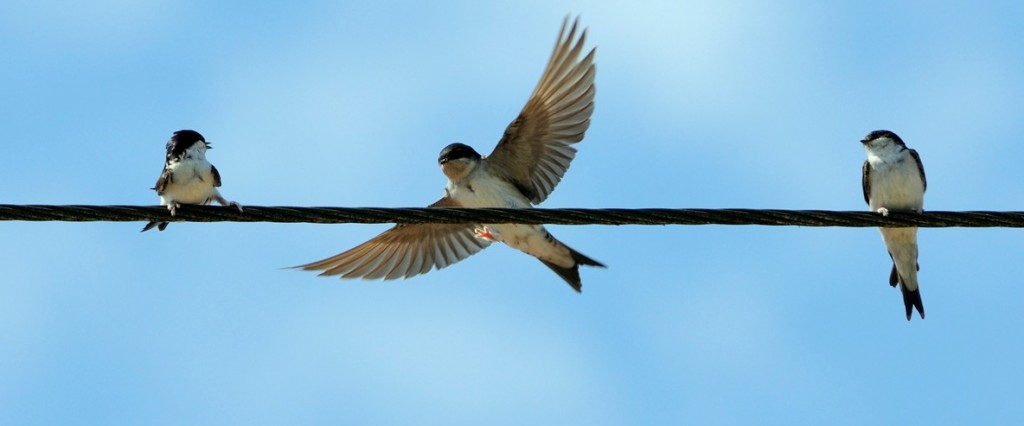 When people think of the benefits of a mentorship, they usually only think of what the mentee has to gain. Providing direction, insight and motivation can actually be the result of both sides in the relationship!
Last year when we decided to invest in a bright-eyed, bushy-tailed, 20-something's business, we learned just how rewarding mentoring someone could be. It has been an incredible experience that has enriched our own success in many ways. Here are the several Benefits of Mentoring we have experienced to date:
Energy & Inspiration
The best thing about young people is their youth! Since you become the company you keep, having some younguns in the mix is a great way to revitalize your enthusiasm, boost your energy and spark your own imagination. Getting older and wiser doesn't have to slow you down, as aging can be just as much a mental game as a physical reality. If you find yourself dragging your feet, seek out some younger companions to lift your spirits.
Learn by Teaching
We all have our own little way of doing things that is comfortable, familiar and what works for us. But what works for us, may not always work forever and it often doesn't work for others. By opening yourself up to explore someone else's needs, it challenges you to think outside your normal way of doing things. There is a great deal to learn about the world outside your own little bubble of experience, and having a mentorship relationship can be the key to opening that door.
Develop a Questioning Approach
Mentees are always full of questions and never afraid of asking a stupid one. We adopted this questioning approach to our own business, to challenge ourselves on the Why and How, to work toward constantly improving our offering and processes.
Make Yourself Accountable
It's not just the mentee that is required to be accountable in this relationship. Having someone rely on you for guidance and direction requires that you are first accountable to yourself. The old saying, "practice what you preach" certainly applies here. By seeing areas where others need to improve, it also gives you the opportunity to critique yourself for setting a good example.
Close Generational Gaps
By mentoring the next generation, you can also gain valuable insights and perspective from the next up and comers, allowing you and your business to stay current, fresh and relevant. This is especially important if you plan to market your business to this demographic now, or in the future to extend the life of your business as current clients age or move on.
Fresh Eyes and Ideas
Your mentee sees things differently than you and also thinks differently. They can show you things from a different perspective that you may not have considered before. This outside perception is very valuable and can open up your mind to new ways of thinking about your own business.
Respect and Empathy
Mentoring someone can also deepen your respect and empathy for others. When someone allows you access to their life and looks to you for guidance, you really get to understand them. You will learn about their hopes, dreams, and greatest fears. You will see them shift through many states of being; sometimes at their most vulnerable and sometimes showing great courage. It can be an emotional journey for both parties. You also come to understand that everyone is built this way and knowing that has helped us form stronger connections with our other clients and partners.
Expand Horizons
Having a mentee can also give you access to new audiences. This may create the potential to build relationships outside of your normal sphere of influence, where you can harness new opportunities and growth for yourself.
Purpose & Fulfillment
This is what we enjoy most about our business. In contributing to the success of others, it creates new possibilities for them and causes ripples of change throughout their lives. No change has been more dramatic than with our mentee. It has been a real gift to witness her growth; claiming her own personal power as we have helped her realize her strengths, overcome obstacles, reach goals and move closer toward her dreams. Knowing you are making some kind of difference is powerful fuel for pushing through your own challenges to reach new heights.
After reading this, I hope it has inspired you to consider mentoring someone yourself. You don't have to be a wise old sage or even an expert in your field to make a difference. There will always be someone out there that is interested in, and can benefit from, your knowledge. And as you can tell from my experience, the benefits for you are also a wonderful opportunity!