Do you want to focus on what you do best, save money, increase sales, enjoy running your business, and have the time to ensure your customers are happy?
At Keller Strategic, small business consulting is at the forefront of everything we do for you and our many small business clients and partners. We have a genuine passion and intense drive to help your small business succeed because your success is what motivates us. In today's complex business environment small businesses are faced with a seemingly overwhelming number of challenges including:
How do I attract new customers?
How do I make time to do it all?
How do I get a good website?
How do I get visits to your website?
How do I use social media to promote my business?
How do I attract the right customers?
How do I communicate with my customers?
How do I sell online?
How do I define what my business really does best?
How do I know what areas to focus on?
How do I prepare my business for a mobile world?
The truth is without great marketing, a solid business strategy, consistent communications, ability to reach customers on mobile, and a strong presence on the internet your business may fail before it even has a chance to get off the ground. If you are an established business you may also run the risk of getting crushed by your competition who are doing all the right things to attract new customers (even if your products and services are superior to the competition). As the way customers seek information is changing due to advances in social media, search engines, mobile devices, and major generational shifts in technology usage it is important to adjust your marketing and business strategies to go where the customers are looking. These days, if your potential customers can't find you they won't know about you. As your small business consultants we provide you with fresh insights into your business, customers, consumer technologies, marketing and ultimately we intend to deliver you solid and innovative business solutions and internet marketing strategies that make sense for your small business that actually work. ➟ Click here to book a small business consultation in Calgary, Edmonton, Vancouver or beyond today. Keller Strategic is based in Calgary, Alberta and serves small businesses, entrepreneurs, and professionals from Calgary to the Caribbean.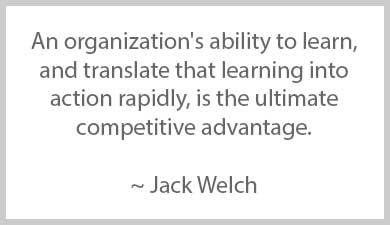 How we can help you:
Defining a direction for your business
Online business planning
Internet marketing strategies
Social media marketing strategies
Product and service pricing strategies
Winning tactics for lead generation
eCommerce online storefront planning
Social Media marketing strategies
Automate your business online
Website planning
Image consulting
Businesses we help:
Construction
Home repair and renovation
Household services
Real estate
Government agencies
Retail businesses
Tourism & hospitality
Sustainable energy
Security
Health and wellness
Online publications
Professional services
Home-based businesses
Marketing agencies
LET'S TALK! *We offer a free 30-minute consultation over the telephone or by Skype Fill out the form below so we can prepare to discuss your business.