Good Photography Matters for your Business
At Keller Strategic, photography and visual content is our favourite part of our business!  We have an extensive background in visual marketing including retail merchandising, fashion, advertising, publishing for both print and web, event photography, editorial, commercial photography, portraits, headshots, entertainment events, nature, and travel photography.
We've even personally branded and styled winning political candidates. Drawing from our eclectic experience, we know what it takes to craft visually stunning content and good photography that tells the story of your brand.
Why does good photography matter?
We are in a picture-driven world and all humans love to look at pictures.
A good photograph can instantly communicate what you do, who you are, and tell the story of your brand.
Good photography has the power to get attention and attract new customers.
Photography has the ability to make your business look even more authentic, which is exceptionally important in today's digital world.
Photography gives you the chance to connect with your audience in ways text cannot.
A professional headshot (creatively done) can set you apart from anyone else in your market – and you definitely want to standout.
Whether you are considering refreshing the images on your website, updating your professional headshot, or creating visual content for your blog or other marketing materials, we invite you to book us for a free consultation.  We will share our knowledge, discuss ideas together, and create a visual strategy within your budget.
➟ Click here to book a Photographer in Calgary, Edmonton, Vancouver or beyond today. Keller Strategic is based in Calgary, Alberta and serves small businesses, entrepreneurs, and professionals from Calgary to the Caribbean.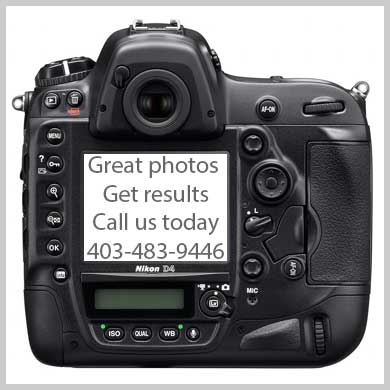 Our photography services:
Professional headshots
Business portraits
Political candidate headshots
Commercial photography
Editorial photography
Product photography
LinkedIn or Social Media profile photography
Custom Stock photography
Architectural & Building photography