If you need Captivating Copywriting for your marketing or Search Engine Optimized Web Content for your website you have landed in the right place.
Creating marketing materials that captivate your audience, articulate your message, and generate sales is no simple task. Keller Strategic copywriters will work with you to create the voice of your brand to bring your business vision to life, in a language that your clients speak. We also specialize in Search Engine Optimized (SEO) copywriting to create content balanced in such a way that it attracts search engines while being engaging and customer friendly.
Our Calgary copywriting experts & web content writers have the know-how to create great content for your website, blog, social media profiles, brochures, advertisements, and much more. Whatever, the platform, venue or media type, our copywriting services are designed to attract, captivate, and convert your audience into sales leads, new followers, and increased reach online.
Our professional copywriting services will help you:
Increase your Google, Bing, and Yahoo search engine rankings
Add professionalism, credibility, and value to your marketing materials
Clearly and concisely communicate your messaging
Give a strong and appealing voice to your brand
Target and connect with your desired audience
Keep you top-of-mind with your existing customers
We can help you create:
Search engine optimized web pages
Articles
Press releases
Brochures
Product descriptions
Restaurant menus
Service menus
Personal and business profiles
LinkedIn profiles
Facebook profiles
Google+ profiles
Reviews and testimonials
*Click here to learn more about how we can help you grow your business with our captivating copywriting services and search engine enhanced web content writing. We are based in Calgary and we serve clients and partners from Calgary to the Caribbean!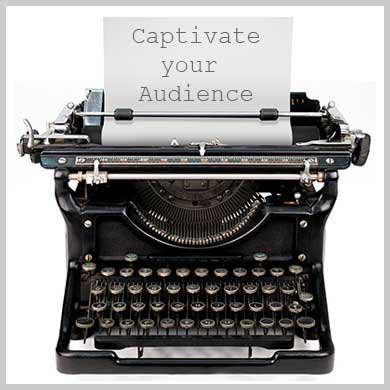 Our content marketing services:
Blog posts
Newsletters
Infographics
E-books
FaceBook posts
Twitter posts
Instagram posts
Lists, guides, how-to's and more